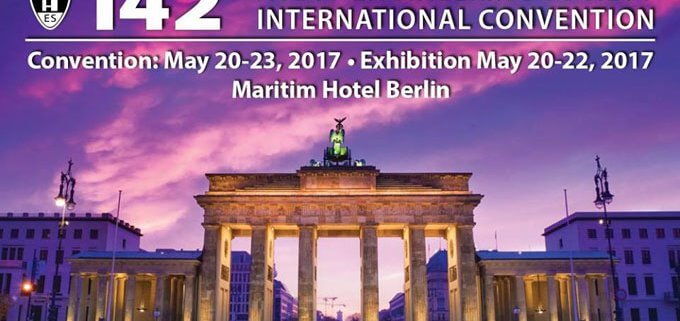 We have recently attended the latest AES Convention in Berlin as exhibitor, with a small booth. Most of the companies in the exhibition hall were famous manufacturers of professional audio equipment, such as Apogee, Amphion, Focusrite, Peerless by Tymphany, Solid State Logic, and a large etcetera: gorgeous loudspeakers, stage microphones, mixing studio tables, and networking equipment for the visitors to enjoy. A few Startups, such as Little Labs, it4you, hefio, and proactivaudio, were also showcasing their current prototypes of what can be the next game changer ;)
Yes, our booth was small for obvious reasons: we are a young Startup. But we also needed three walls for our loudspeaker sound to bounce back and forth multiple times. And it worked! the echo fingerprint was full of activity all the way up to 20 meters! Representatives from Qualcomm, Analog Devices, Riedel, Mathworks, and many more could experience our acoustic echo reduction working real-time on difficult acoustic conditions (boy, that hall was noisy!).
The odd effect of such a polyechoic booth was that our live audio was very reverberant, and obviously far from what one expects to find in such a fair. So from here, apologies to our neighbours who had to stand our live performance.